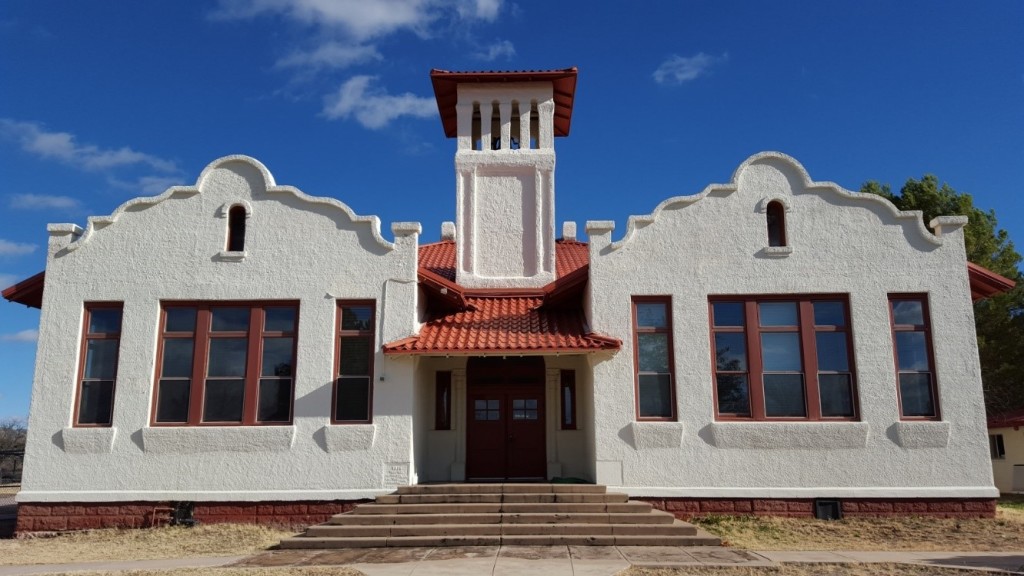 Mailing address: PO Box 919,  Patagonia AZ  85624
Physical address: 100 School Street, Patagonia, AZ 85624
Website:   www.thepatagoniamuseum.org
Hours:
October through May: Thursday, Friday, Saturday  2 pm to 4 pm
June through September: Friday and Saturday    2 pm to 4 pm
Closed Thanksgiving and Christmas
Other times by request.
Call or email:
German Quiroga: 520-343-5641
Bob Ollerton: 520-288-1873
The Patagonia Museum (TPM) is a nonprofit, 501c3, organization dedicated to preserving and collecting the history and culture of eastern Santa Cruz County. TPM actively seeks to promote an awareness and appreciation of our rich history and culture by engaging in community events, collecting oral histories, adopting a highway and maintaining the Lochiel Schoolhouse and the 1914 Patagonia Grammar School.