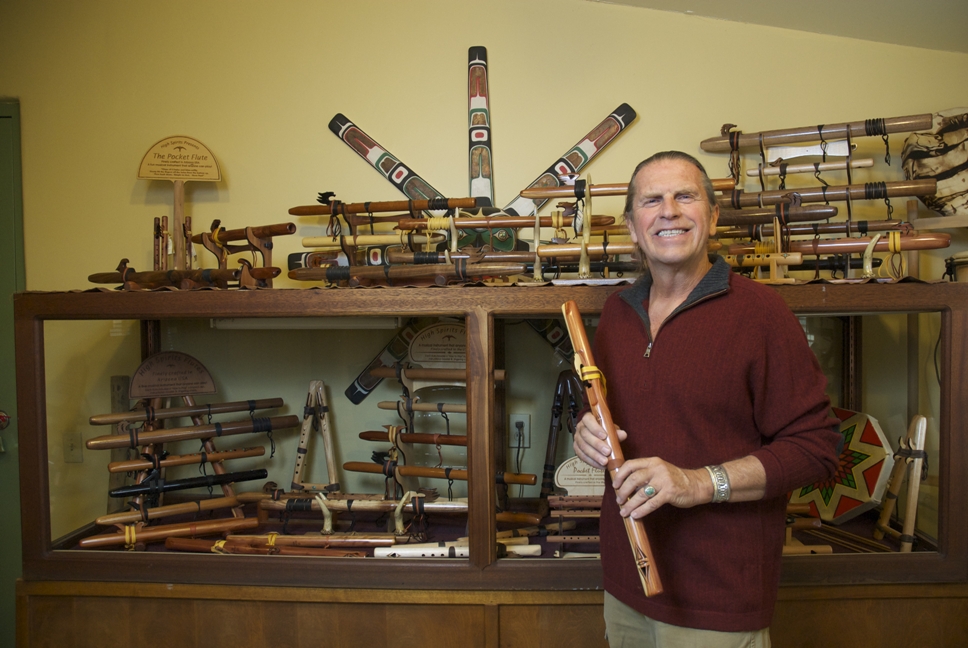 High Spirits Flutes, along with founder Odell Borg, is proud to be a member of the Patagonia community which has supported the numerous artists and craftsmen that make Patagonia their home. 
In 1996 Odell discovered Patagonia and realized that it would be an ideal place for inspiration and creativity to craft High Spirits Native Flutes.  Much like the surrounding beauty of Patagonia, these ancient musical instruments have a tranquil voice that touches the heart, inspiring feelings of peace, serenity and the spirit of nature.  In 2015, High Spirits Flutes celebrates its 25th anniversary of spreading the joy of music around the globe, thanks to Odell's world wide reputation as a master flute maker.
High Spirits is known for its dedication of creating professional quality flutes that are made in the American hand-crafted tradition.  Each flute is made from domestic, plantation-grown wood, accurately tuned and hand-finished for durability and clarity of sound.   The ever increasing popularity of these instruments is attributed to the fact that ANYONE CAN PLAY because they are easy to learn.  No musical background or knowledge is needed; just follow the instructional DVD and booklet that is included with all High Spirits flutes.
Showroom Hours –
Monday thru Thursday: 10:00AM – 3:00PM
Phone Numbers –
(800) 394-1524
(520) 394-2900