At Kief-Joshua Vineyards produces top quality wines and is open for wine tastings daily, from 11 am to 5 pm.
Phone: 520-455-5582


Kief-Joshua Vineyards is a small family business with 20 acres in beautiful Elgin and 40 acres in Willcox Wine Country. Our Elgin tasting room is open daily, from 11 am to 5 pm.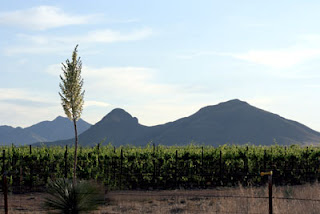 Kief-Joshua Vineyards specializes in dry, full-bodied wines, that are crafted by hand using traditional methods of barrel aging and gentle handling to produce top quality wines for any occasion.  The winemaker, Kief Manning earned a graduate degree in enology and viticulture at the University of Melbourne in Victoria, Australia and an undergraduate degree in Wine Technology and Marketing.
Kief-Joshua Vineyards is a winery defined by family, passion and 
enthusiasm. We're committed to winemaking that will exceed your expectations.  The tasting fee is $8, which includes a souvenier glass or receive a $2 discount with a glass from any other winery.
Kief-Joshua Vineyards
370 Elgin Rd, Elgin, 85611
520-455-5582 / kjvineyards@gmail.com / www.kj-vineyards.com
Hours: Daily, 11am-5pm

Payment Methods: Cash, VISA/MC